Helping health systems leaders reflect on trust and achieve sustainable change through people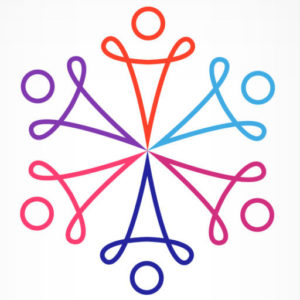 We see countless opportunities to translate evidence into outcomes, transform ideas into action, and achieve positive change for health–but culture is a barrier, particularly in settings where trust is low and insights from real people have often been left out. We believe that citizens are healthier and health systems are more successful when people are placed at the center of health design and trust is recognized as a vital element of high value care.
Across our consulting and executive coaching practice, our goal is to accelerate culture change in health by helping organizations and their leaders to explore the intersections of health, technology, education, policy, and communications and discover solutions that integrate ethics, empathy, and evidence.
We collaborate with institutional leaders to reflect on culture and values and discover trustworthy leadership practices, communications strategies, and policy initiatives to catalyze change.
Consulting
Co-creating strategies for culture change and public engagement
We work with health organizations to solve problems by reflecting on culture and building strategies that earn the public trust.
Our partners and clients range from tech industry innovators, health care companies, and employers to professional medical associations, nonprofits, advocacy groups, and government agencies. They have included recent winners of the Health Data Liberator Award, Fast Company's Most Innovative Company, Fast Company's Most Creative People, and the Bio-IT World Innovative Practices Award. What they share is a commitment to bringing humanity to healthcare and a belief that dollars, data, rules, and regulations are not enough to drive change.
We have helped our clients move into the future with scenario planning, strategy roadmaps, and strategic partnerships. We have designed engaging digital decision-making tools for consumers and created fresh branding strategies for advocacy campaigns. We have helped to develop more progressive policies around transparency, ethics, and the use of patient data. And we have led workshops on health communications, equity, and ethics.
Coaching
Helping leaders thrive in the face of today's complex challenges
Our coaching clients include tech company innovators, health care industry executives, media leaders, and medical professionals.
Our individual executive coaching practice focuses on the human dimensions of change leadership. We are skilled in helping leaders guide organizations through change, both planned and emergent. We are not interested in coaching for "high performance" per se (we don't train clients to be individual "corporate athletes" or "winners"). We can't help develop "command and control" styles of leadership and we don't offer much to leaders overseeing "business as usual". There are great coaches for those things if that is what you're looking for.
We enjoy helping our clients lead purpose-driven organizations through the challenges of a complex environment, guided by ethics, empathy, and evidence. Depending on the client's needs, coaching may address topics such as supporting a client's growth and self-awareness as a leader through self-reflection and the use of self; defining values and purpose; making sense of what is happening; steering culture change; building resilience; learning trust-building habits; dealing with failure; navigating uncertainty, ambiguity, and discomfort; working with conflict; appreciating positive deviance; understanding and improving relationships and group dynamics; and building adaptive leadership skills.
Coaching conversations will be guided by the developmental priorities and personal goals the client sets in the first session. Any psychometric assessments that are relevant to our progress (for example, to evaluate personal qualities and relationship styles) are included. After each session, we will share notes, feedback, and suggestions for action.
We don't bring formulas or solutions. We try to humbly ask questions and bring out your curiosity to learn and change. However, we do sometimes provide a hybrid of coaching and strategy (through a process consulting approach) and help leaders shape and implement a vision that is aligned with their values.
If you would like to speak more about whether our approach could meet your needs, contact us.